guttering
Heritage profile guttering, COPPER, ZINC, CAST IRON, STAINLESS STEEL & GALVANIZED IRON, Traditional profiles, 'Ogee', Half round & standard Quad guttering, all traditional features on many heritage buildings, of both Federation and Colonial periods, today these materials are Architectural features on many a modern design.
Sovereign Slating's use of traditional 'soldered joint' methods, a very rare practice today, provides for guttering that will stand the test of time.
Experienced craftsmanship, providing both traditional 'cut & soldered' eaves guttering and angled round downpipes for heritage roofing, along with manufactured curved guttering for the more contemporary project.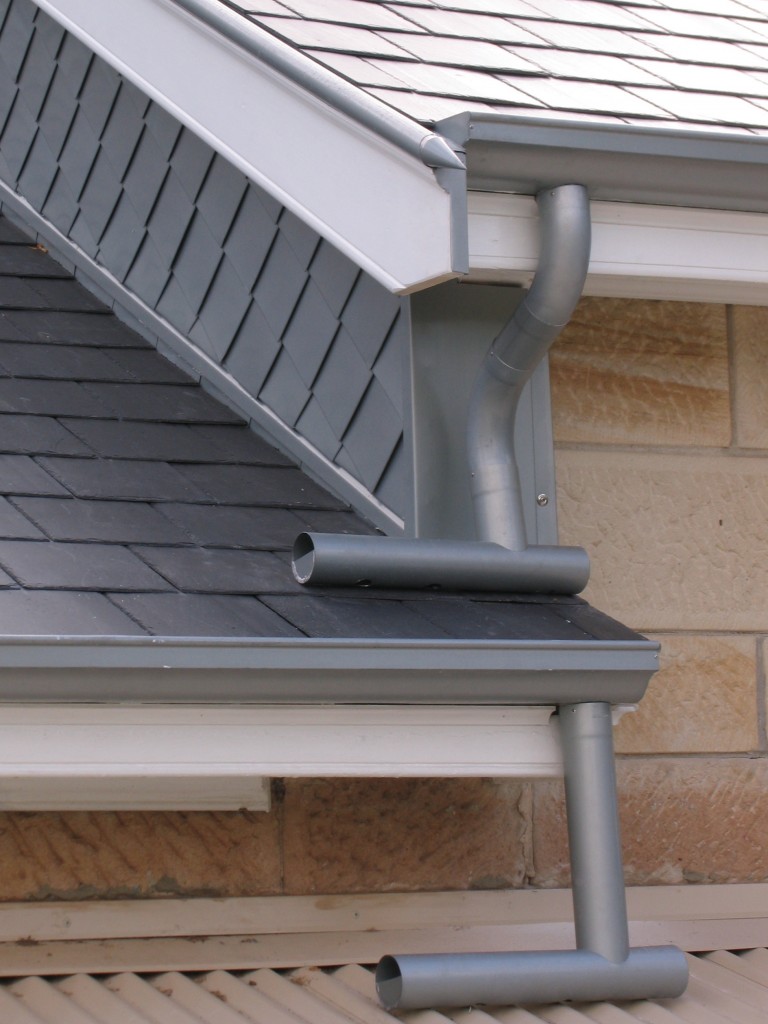 Traditional craftsmanship of heritage guttering, or in the assembly of one of the more contemporary guttering systems, quality of work you can rely on.
ALL WORK GUARANTEED FOR 1O YEARS